A capability maturity model
So now we have some idea of the key behaviors that make up a high-involvement innovation culture. But how do we know at which level an organization is operating? That's a useful question, not least because knowing where you are can help target where to move next, how to learn, and how to build capability.
In the following table, we can see each of our core values and the differences in how well they are embedded in an organization's culture, from Level 1 (skin deep) to Level 5 (deeply ingrained).
Click the table to see the different levels of innovation values depending on maturity.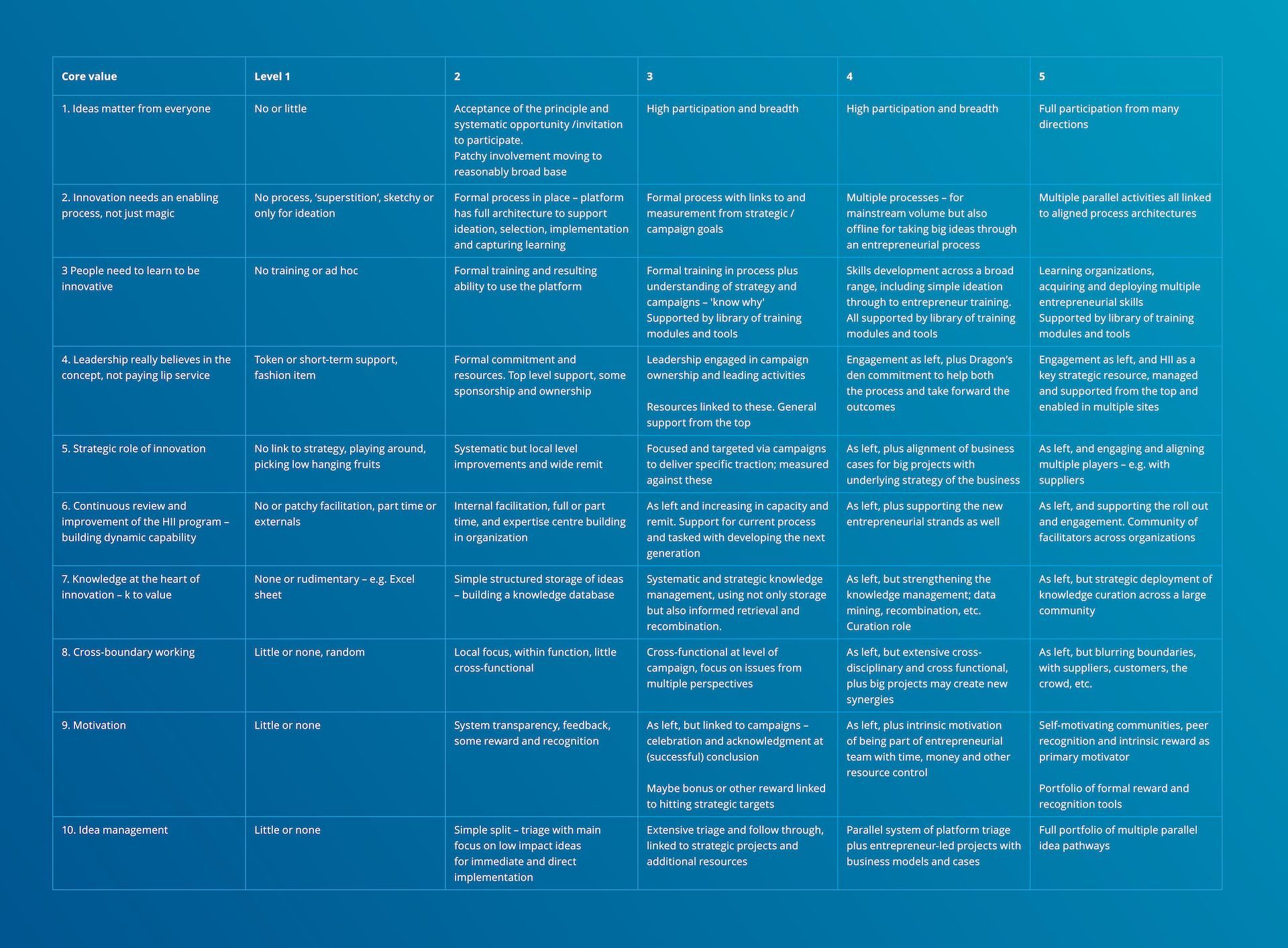 DEVELOPING THE HIGH- INVOLVEMENT INNOVATION ORGANIZATION
So how do we build a high-involvement innovation culture? And, once in place, how can we build on it, strengthen, and extend it?
The next chapter provides guidance and tools to assess where our organization stands on this maturity model.