Learning from (and with) other innovation managers
BENEFITS OF SHARED LEARNING
Building a high-involvement innovation culture is all about learning, a process of experiment, reflection, and reinforcement. It's a journey – but it doesn't have to be a lonely one. There's a wealth of research to back up the view that learning with others – shared learning – can help accelerate and consolidate learning.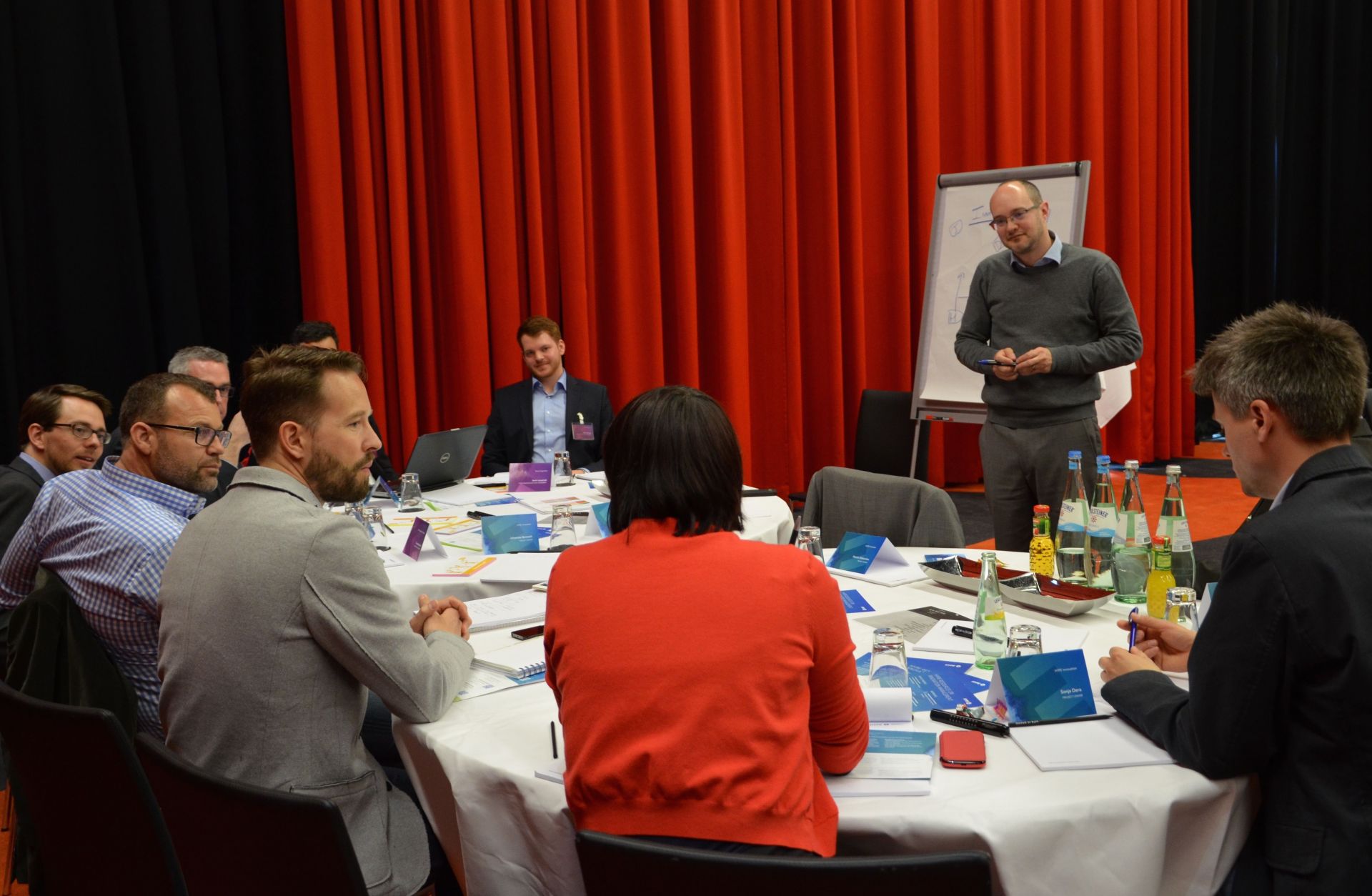 "It's a journey – but it doesn't have to be a lonely one."
It's more than just finding moral support when the journey gets hard – though don't underestimate the value of a shoulder to cry on or a helping hand when you're trying to negotiate a tricky path. What Reg Revans, (the founder of the 'action learning' approach) called being 'comrades in adversity' is still a pretty good description of the value of being able to share the learning journey.
But there's more to shared learning than just support; it also offers benefits like:
the potential for challenge and structured critical reflection from different perspectives
different perspectives which can bring in new concepts (or old concepts which are new to the learner)
shared experimentation which can reduce perceived and actual risks in trying new things
shared experiences which can provide support and open new lines of inquiry or exploration
helping see the bigger picture, enabling a step back so you can see the patterns, and separate 'the wood from the trees'
So there's plenty to suggest that building or joining a 'community of practice' is a useful next step. It's a widely used approach, and many organizations (like 3M, Procter & Gamble, Corning, Google) already place great emphasis on bringing together people across their organizations to focus on shared learning. Collaboration platforms increasingly provide underpinning for this kind of approach – and it needn't stop at the boundaries of the organization.
Indeed bringing together people from different environments with similar learning objectives is even more powerful because it leverages their diverse experiences. There's plenty of evidence to support the view that a high-involvement learning approach can help with building a high-involvement innovation culture.
The various HYPE forums offer an example of such learning communities. They are organized around the principles of opening up key challenges and questions and then facilitating experience sharing and exploration around them. And they seem to work – feedback from such events suggest they are a powerful resource to draw upon in supporting the learning journey towards high-involvement innovation.
ABOUT HYPE INNOVATION
HYPE Innovation is a global leader in innovation ecosystem management software and services. HYPE's platform offers dedicated innovation tools to address a range of innovation scenarios. With HYPE, organizations can engage employees, customers, and partners in idea generation and collaborative problem-solving. Our client community includes global companies such as Airbus, AkzoNobel, ConocoPhillips, Deutsche Post DHL Group, Mattel, Merck, Nokia, Saudi Aramco, Fujitsu, and Siemens.
Learn more about what HYPE Innovation can do for you and your innovation program.
For even more content, check out the HYPE Innovation blog.
Learn from other innovation managers. Explore the case studies.