Developing HII capabilities
WHAT'S NEXT?
The good news is that you now know where you are starting from on your journey towards a high-involvement innovation culture. Unless you have a perfect score, this is going to trigger the obvious next question – how do we develop further? Where do we go next, what do we change, and how do we move forward?
You have two choices to make for your organization. Either you continue to strengthen within the current level you are working on, or you decide it's time to stretch and move for the next level.
That's where having a profile can help. If there are several areas within your level which still need improvement, then it might make sense to concentrate on dealing with those challenges first before trying to move up a level.
WHAT DO LOW SCORES MEAN, AND WHAT CAN YOU DO ABOUT THEM?
Open the table to learn more about low scores and how you can avoid some of the roadblocks and potholes to get ahead on your journey.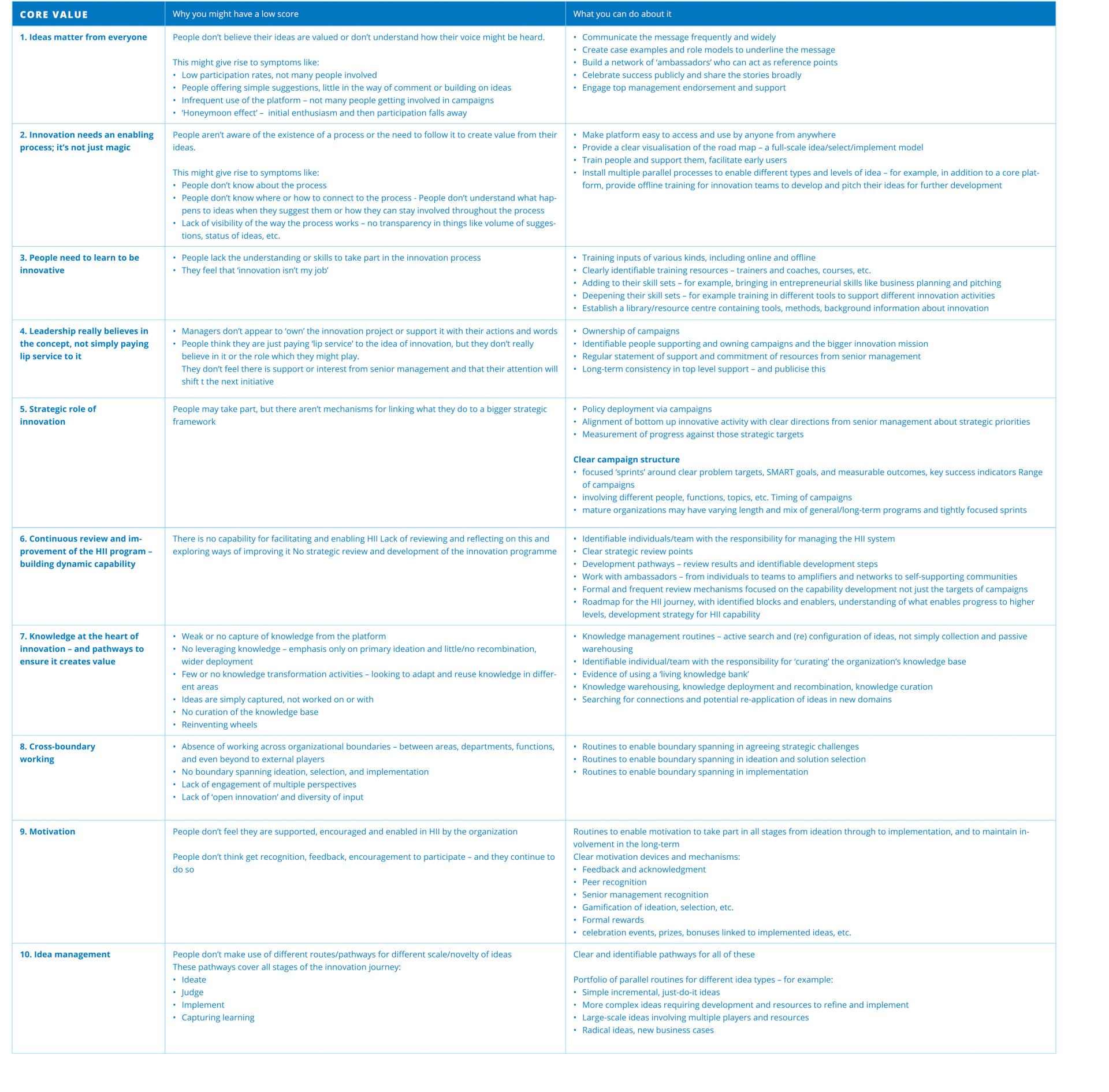 JUMPING TO THE NEXT LEVEL
If you're ready to move up a level, it's important to be clear about the things which would change. Imagine your organization six months down the line – what are they doing differently (in terms of behaviors making up the culture)? What would you see and hear (artifacts) to tell you that you were performing at this level of capability? And then look at the steps which you'd need to put in place to help you achieve this.
Table 2 gives an overview of the key challenges in moving to different levels and some of the enablers which can help embed these shifts.
"If you're ready to move up a level, it's important to be clear about the things which would change."